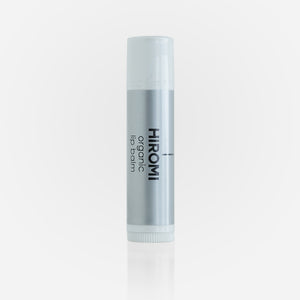 La Peau Rose
Organic Lip Balm
Sale price Price $8.00 Regular price
Hiromi's Organic Lip Balm is a natural and nourishing way to keep your lips soft, smooth, and hydrated. Formulated with avocado oil (rich in essential fatty acids and vitamins A, D, and E) and shea butter (rich in essential fatty acids and vitamins A and D) which help nourish and protect the delicate skin on the lips. Perfect for daily use, it is especially beneficial for those with dry or chapped lips.
Hiromi's skincare products are free from harmful chemicals and suitable for all skin types (including sensitive and acne-prone skin).
Highlights:
1. Soft, nourished, and hydrated lips.
2. Relieves chapped skin.
3. Avocado oil and shea butter benefits.

Best For:
All skin types.

Ingredients:
Virgins avocado oil, organic Shea butter, organic jojoba oil, coconut oil, beeswax, rose, strawberry, passion fruit extracts

Directions:
Apply as needed.

Made in USA | 5g