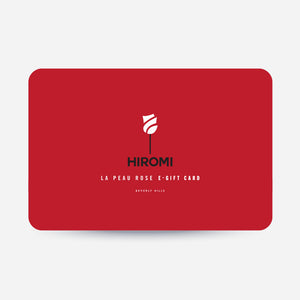 La Peau Rose
eGift Card (for products only)
Sale price Price $15.00 Regular price
Looking for gift cards? Great for any occasion. eGift cards can be redeemed online for product only. No Fees. No Expiration.
All eGift cards should be treated like cash. They cannot be replaced if lost or stolen. eGift cards cannot be redeemed or exchanged for cash except as required by law.
How to use: once you receive your eGift card confirmation by email, you can send the email eGift card information to the person you'd like to gift it to.