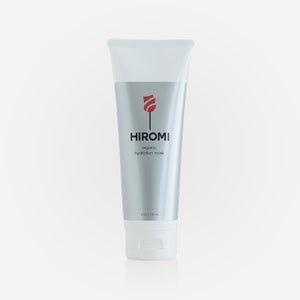 La Peau Rose
Organic Hydration Mask
Sale price Price $65.00 Regular price
Hiromi's mask is designed to provide your skin with a boost of moisture and hydration. These masks are especially beneficial for those with dry, dehydrated, or sensitive skin, as they can help to restore moisture levels. Green tea is an active ingredient known for its antioxidant properties, which can help to reduce inflammation, protect against sun damage, and promote healthy skin. Leave the mask on for 10-15 minutes before rinsing it with warm water. You can use a hydration mask once or twice a week as part of your regular skincare routine to help maintain soft, smooth, and radiant skin.
Hiromi's skincare products are free from harmful chemicals and suitable for all skin types (including sensitive and acne-prone skin).
Highlights:
1. Boost skin moisture and hydration.
2. Helps calm, soothe, and soften skin for a smooth and radiant complexion.
3. Green tea benefits.

Best For:
All skin types especially dry and dehydrated skin.

Ingredients:
Organic green tea, kosher glycerine, cerasin wax, methyl glucose esther, beeswax, glucose sesquistearte, polyquat 81, silicone oil, cellulose polymer, sodium benzoate, lavender

Directions:
Apply immediately after cleansing for about 10-15 minutes before rinsing with warm water and then applying any of Hiromi's moisturizers.

Made in USA | 4oz