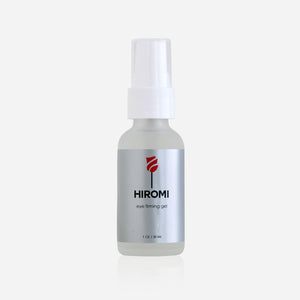 La Peau Rose
Organic Eye Firming Gel
Sale price Price $75.00 Regular price
Hiromi's eye gel is formulated to firm, tighten, and smooth the delicate skin around the eyes, while also providing hydration and nourishment.
Hiromi's skincare products are free from harmful chemicals and suitable for all skin types (including sensitive and acne-prone skin).
Highlights:
1. Firms and improves skin texture around the eyes.
2. Anti-aging benefits.
3. Refreshes and rejuvenates.

Best For:
All skin types.

Ingredients:
Purified water, rice peptides, lactate, kosher glycerine, cellulose polymer, polyquat 81, sodium benzoate, rose ether, silicone oil, vanilla 

Directions:
After cleansing, apply a small amount of product to the skin around your eyes. Gently pat the gel on your skin and reapply as needed.

Made in USA | 1oz